Services from Design to Management
Licons offers a wide range of services to aid in the development of world class venues. Our services include design, planning and management related work.

Let's start a good and fruitful collaboration by defining your needs and possibilities. We are more than happy to fulfill your dreams!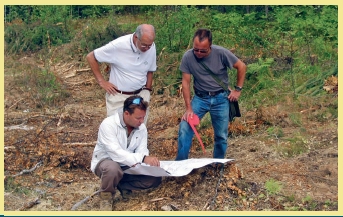 Planning Services
Master Planning
Site Analysis
Land Use Planning
Project Development
Community Development
Resort Development
Cost Estimates
Design Services
Golf Course Development

Ski Resort Development
Landscape Design
Trail and Lift Design
Safety Design
Non-Golfer / Non-Skier Services
Management Services
Project Management

Construction Management
Environmental Management
On-going Management Review and Assessment
Consultation Services
New Resort / Existing

Resort Development
Resort Operations and Management Consulting
Co-operation and Partnership Planning
Architectural Consultation
Development Identity
Extended Services
Real Estate Economics
2D and 3D Computer Modeling

3D Animations, 3D Ski Area Maps etc.
Hole Marker Graphics

Photography, Lecturing, Research, Marketing etc.
On-going Consultation and Design Review Services